Alitalia's Flight Cancellation and EU Passenger's Compensation
articles, the discussion and classified ad functions; and you can help us to keep the web server up and running and produce new contents.
Do you like our content? We are supported by community readers like you, for just €2 a month, you can have unlimited access to all the
Alitalia, pre and post-bankruptcy reorganization, is notorious for its disorganization, dismal customer service, and apathy toward customer's troubles. Apparently, it is also poor at following European Union law that requires the airline to compensate passenger when a flight is delayed or cancelled under certain conditions. Even when you meet the requirement, this airline is likely to ignore the law and refuse to pay. The quickest way to compensation after you have exhausted your own effort is to get professional help, like I did with AirHelp. Here is my story.
In March 2015, I had to participate a sport event in Malta. The day of departure I went to the airport in Naples, and when I arrived, I found my Alitalia flight delayed by 30 minutes. After 30 minutes, they announced boarding is ready and loaded most people on a bus. I generally prefer to be the last boarding the bus as the earlier you get on, the more you wait.
The bus was already full, and few of the passengers remained in the departure area, while the rest stood on the parked bus. Eventually more time passed and the staff ordered everyone back to the gate area. The screen showed that the flight will depart at a later time, but as another hour passed, they announced the fight is cancelled due to technical problem.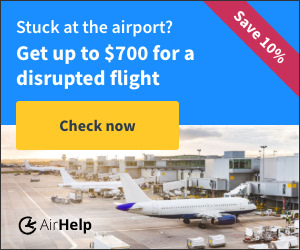 Then we were all sent back to the ticket sale office to find an alternative route. Unfortunately, for me, there was no good alternative as I will miss my connecting flight from Catania to Malta. Because it is a separate ticket, I cannot have it changed without buying a new one. Considering the total cost of one night stay and the new ticket, adding at least another 170 euros on top of what I already paid. I decided not to go.
So after twenty minutes of waiting at the ticket sales office, I asked the agent for a refund for that flight, which I am eligible. She said she cannot do it there and I will have to call a toll number, which cost more than 1 euro a minute! Talk about customer service. I dreaded it because several years ago we had to resolve an issue with a ticket and we were on hold for more than twenty minutes.
When I came back home, I found out that toll number only charges if a caller initiates the call using an Italian number. So I used my U. S. number to call, which still come out far cheaper because I pay 1 cent a minute. Fortunately the call was quickly connected to an agent. The agent was about to refund me and noticed that I paid via Paypal. He told me that I will have to send an email to them requesting a refund.
For the other unused flights, because they are separate, I ended up just getting back the taxes. All in all, apart from missing the sport event, I lost about 120 euros, which is not bad all things considered.
However, there is an E. U. law protecting passenger's right. In such event of flight cancellation, passengers are eligible for 250 euro compensation. I have no faith in Alitalia abiding by it. In fact, at no point of the rebooking process, did any Alitalia employee mentioned the passenger's rights. There were no information display visible informing passengers of their right anywhere near the Alitalia ticket desk.

An Alitalia plane waiting on the tarmac
Exactly what rights do passengers have in regarding to financial compensation? To quote the E. U. web site:
In addition, if you are denied boarding, your flight is cancelled or arrives more than 3 hours late on arrival at the final destination stated on your ticket, you may be entitled to compensation of €250 - 600, depending on the distance of the flight:
Within the EU
1,500 km or less - €250
over 1,500 km - €400
Between EU airport and non-EU airport
1,500 km or less - €250
1,500 - 3,500 km - €400
over 3,500 km - €600
If the carrier offered you an alternative flight with a similar schedule, the compensation may be reduced by 50%.
With cancelled flights, you won't receive compensation if:
the cancellation was due to extraordinary circumstances for example due to bad weather, or
you were informed 2 weeks before the scheduled flight date, or
you were offered an alternative for the same route with a similar schedule to the original one.
For cancellation due to extraordinary circumstances you may not have the right to compensation, the carrier must still offer you either:
a ticket refund (in full or just the part you have not used)
alternative transport to your final destination at the earliest opportunity or
rebooking at a later date of your choice (subject to seat availability).
Even in extraordinary circumstances, airlines must provide assistance when necessary, while you are waiting for alternative transport.
http://europa.eu/youreurope/citizens/travel/passenger-rights/air/index_en.htm
I had to write an email to request my Paypal payment refund for the ticket, and together I also inquired about the additional compensation under E. U. law. The email address is: rimborsionline@alitalia.it
A week passed and I did not hear anything from them. So I sent a second letter stating that if they do not respond I will file a chargeback with my credit card company. The next day they promptly responded and issued a refund. However, they asked me to address the additional compensation request with Alitalia Customer Service.
After about two months, I received an email from their customer service, essentially stating that because a technical problem is considered an "extraordinary�event that cannot be foreseen, they are exempt from paying compensation under the E. U. law. However, that is not correct because in 2014, another airline tried to make a similar argument with the E. U. and lost the case with its Supreme Court when the judge determined that technical problems are not considered "extraordinary" and hence the airline cannot be exempt from its legal obligation.
This type of hiding information from passenger and misinforming passenger is not atypical behavior from Alitalia. In contrast to my several experience with Lufthansa, who was prompt and professional in paying its due. One time I was traveling with my family and our flight was delayed by more than three hours, so we had to be rebooked to the next day. Lufthansa was very professional, and offered meals and hotel, in addition, they informed us about our rights to be compensated. We went to the ticket office, and they only question they asked was "Would you like a payment to your credit card or cash?" We chose cash and the agent promptly gave us a 500-euro banknote (250 euros x 2 passengers).
Normally, if I could, I avoid flying companies with such poor customer service culture such as Alitalia (also Ryanair, Wizzair) whenever possible. For short flights, it may not be possible, so I take my chance. For long-haul flights, I rather pay 200 euros more to flight with a better company like Lufthansa when possible.
The next step was to make a formal legal complaint against Alitalia in court. I have no time or energy to do that, and the company knows it. They know that most passengers wouldn't take the trouble to write them requesting compensation and much less taking it to court. However, thanks to a new company, AirHelp, I can outsource my legal battle to them. They help me to file the necessary paperwork and pay me when the airline pays. The only cost is a 25% commission of any money they recover for you. If they don't recover any, you pay nothing. So next time when the airline stonewalls you from getting your rightful compensation, use AirHelp.
Update June 29, 2016
Although Alitalia adamantly refused to fulfill its obligation under the E. U. regulation, AirHelp took the case to Italian court on behalf of the passengers from that flight and won. While I will not be receiving the full 250 euros refund, minus AirHelp's commission, I am delighted to receive 125 euros as I thought it was a lost cause and forgot about this matter by now. Use AirHelp if you need it.